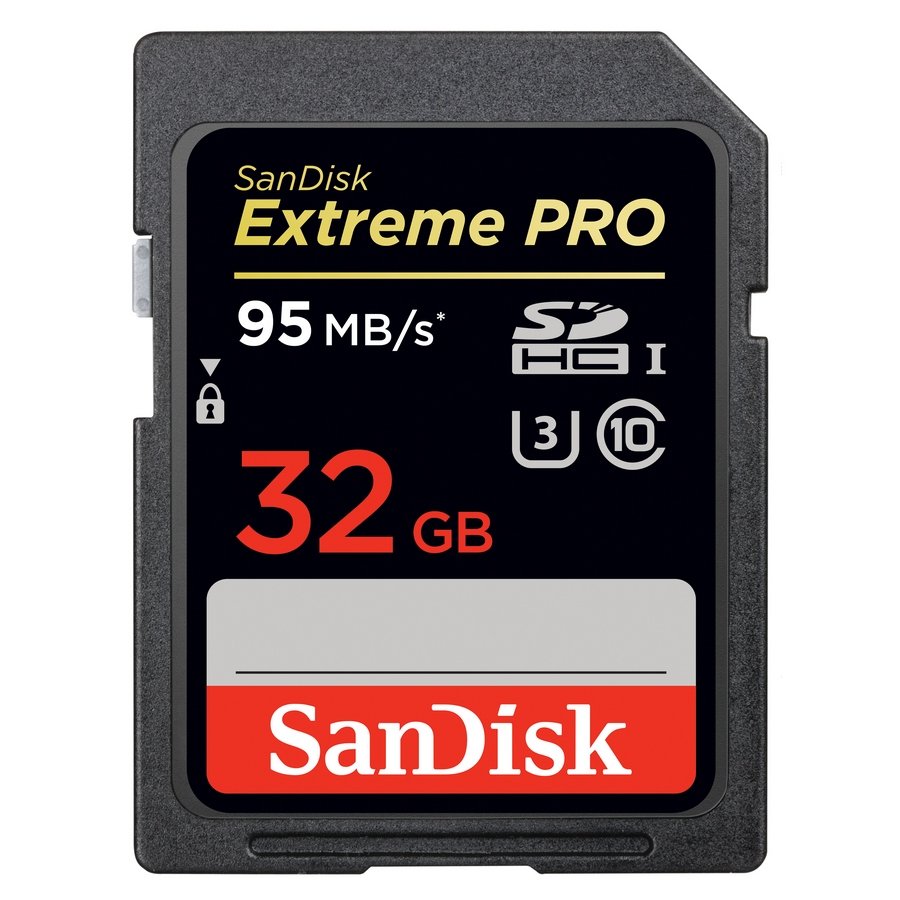 Sandisk Extreme Pro 32GB SDHC
The world leading memory card maker. Preserve your photo memories with a high speed, top quality card. Choose the best.
Description
This removable storage medium allows data to be written and erased as often as is required
Especially recommendable for premium digital cameras and camcorders
Ideal for high-resolution full HD video recording
Only suitable for terminal devices with an SDHC slot (not backward compatible with standard SD cards)
Particularly suitable for real time full HD video and 3D video recording
Extended, tested temperature range from -25°C up to +85°C
Extreme durability: water proof, temperature proof, shock and vibration proof, x-ray and magnet proof
Mechanical write protection prevents data from being deleted accidentally
Original brand name product from SanDisk, first equipment quality.