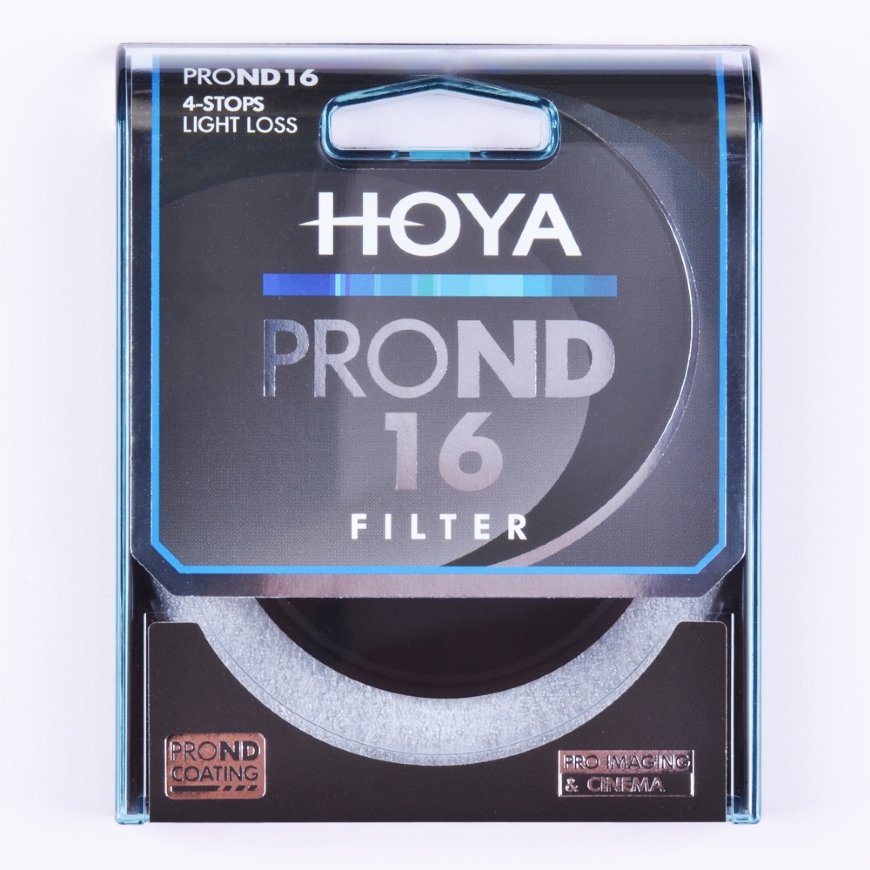 Hoya Pro ND 16 Filter
Hoya's range of PRO-ND Neutral Density filters utilises their new metallic ACCU-ND technology to yield a truly neutral colour balance. The Hoya PRO-ND range is aimed at the still photography and HDSLR video markets and provides a range of 9 filters from two-stop to ten-stop light reduction. Hoya's meticulous use of optical glass and ACCU-ND coating on both surfaces ensures no colour shift as you move from one density to the next - a common problem with other brands of neutral density filters. ND filters reduce the amount of light entering your camera lens and allow wider apertures & slower shutter speeds for creative and dramatic effect, even in bright lighting conditions.
Description
Available in sizes from 49mm to 82mm diameter
Features
FeaturesLight Reduction:
4 StopsEquivalent Optical Density:
1.2Low-Profile 1-piece Aluminium ring.
Available in sizes from 49mm to 82mm diameter