Manfrotto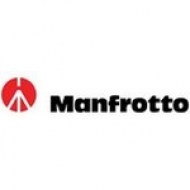 Welcome to Manfrotto, the worldwide leader in camera tripods, monopods, heads, lighting accessories, camera bags, iPhone camera accessories and more.

Since 1974, Manfrotto has been supporting the imaging community in expressing and exploring their imagination more fully, whatever the level of technical competence. Whether you're looking for a tripod or monopod for your digital camera, hard to find photography lighting equipment, or even special gifts for photographers, you will find the best selection of photography products here.

When needing photography equipment for your next journey, adventure, or day out find out how Manfrotto can help supply you with all the equipment you need to further your photography abilities.