Hoya Filters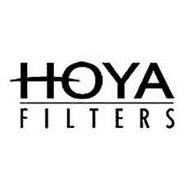 HOYA SEES AND RESPONDS TO THE NEEDS OF TODAY
HOYA Corporation has diversified its operations by capitalizing on the potential of optoelectronic technologies since its establishment in 1941 as Japan's first specialty manufacturer of optical glass. Today, Hoya is active in four fields of business: Information Technology business makes mask blanks and photomasks for semiconductor devices and liquid crystal panels, optical lenses, and glass memory disks for hard disk drives. The Eye Care provides eyeglasses and operates contact lenses retail shops, as well as makes intraocular lenses for cataract surgery. The Life Care Business provides endoscopic system. The Imaging System produces SLR/compact digital cameras and interchangeable lenses as well as digital camera lens module and microlens.
THE PRODUCTION PROCESS OF HOYA FILTERS
Each Hoya filter is the result of research, know-how and complete precision facilities backed by full quality control.
Before production starts, controls are first programmed into a computer. Then the finest materials are carefully mixed by an automatic V-blender for absolute uniformity. After being melted with highly sophisticated equipment, this material is then precision molded with automatic direct pressing equipment. The pressed blanks are next slowly and continuously cooled to remove strain, and are then polished by high-speed, double-surface polishing machines that assure precise surface quality and perfect flatness.
Next is the coating process which improves the filter light transmission ability. And the transmission characteristics are checked by Spectro-Photometer, after which an ultrasonic cleaner removes all foreign matter from the surfaces. Only after passing all of Hoya's quality tests are the filters assembled, finished and made ready for shipment to customers throughout the world.