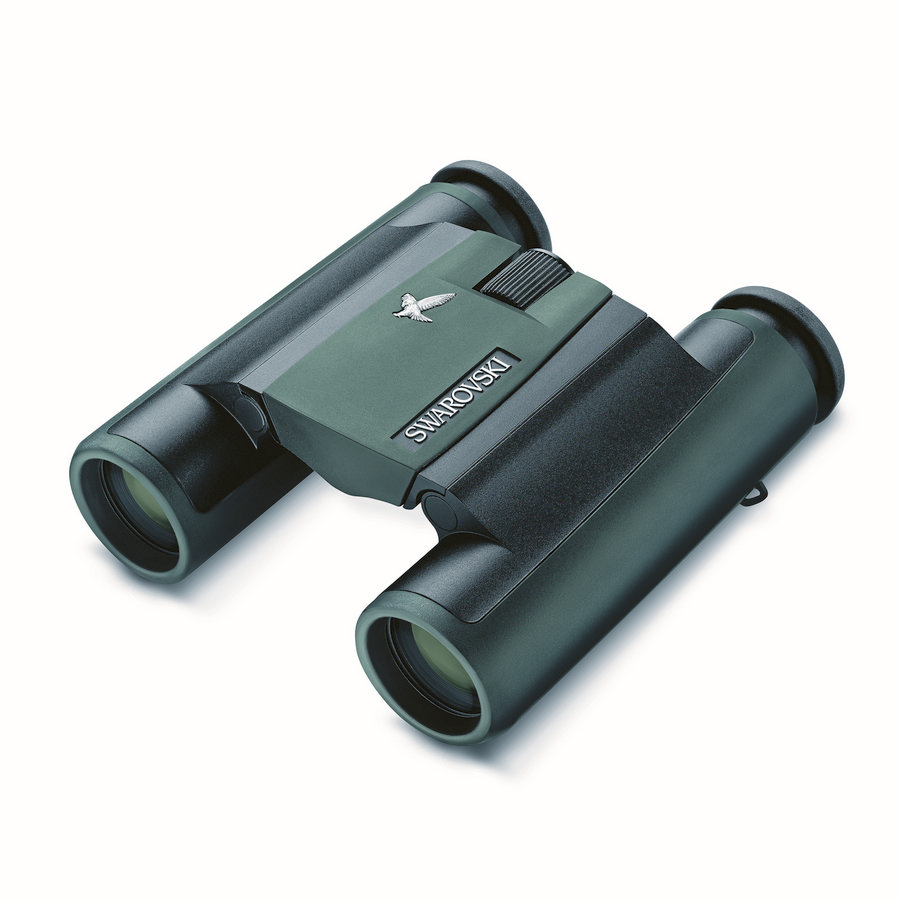 Swarovski 8x25 CL Pocket
PUTS THE WORLD IN YOUR POCKET

Binoculars that are always with you and are a part of everything that you do, no matter what you're doing, are practical. Binoculars that promise absolutely unrestricted viewing comfort are wonderful. But compact binoculars that also offer outstanding optical quality are simply brilliant. Just as brilliant as the new CL Pocket binoculars: 100% binoculars.
Description
Technical Data
Magnification 8x
Effective objective lens diameter (mm) 25
Exit pupil diameter (in/mm) 0.12/3.1
Exit pupil distance (eye relief) (in/mm) 0.67/17
Field of view (ft/1000 yds / m/1000 m) 357/119
Field of view (degrees) 6.8
Field of view for eyeglass wearers (degrees) 6.8
Field of view, apparent (degrees) 52
Shortest focusing distance (ft/m) 8.2/2.5
Dioptric compensation (dpt) ± 5
Diopter correction at ∞ (dpt) 6
Light transmission (%) 88
Pupil distance (in/mm) 2.0-2.9/50-74
Twilight factor acc. to ISO 14132-1 14.2
Technical Data
Length approx. (in/mm)* 4.3/110
Width approx. (in/mm)** 3.9/98
Height approx. (in/mm)** 1.8/46
Weight approx. (oz/g) 12.2/345
Functional temperature -13 °F to +131 °F (-25 °C / +55 °C)
Storage temperature -22 °F to +158 °F (-30 °C / +70 °C)
Submersion tightness 13 ft / 4 m water depth (inert gas filling)
* Value with eyecups twisted in _
** Dimensions at a pupil distance of 2.5 in / 64 mm