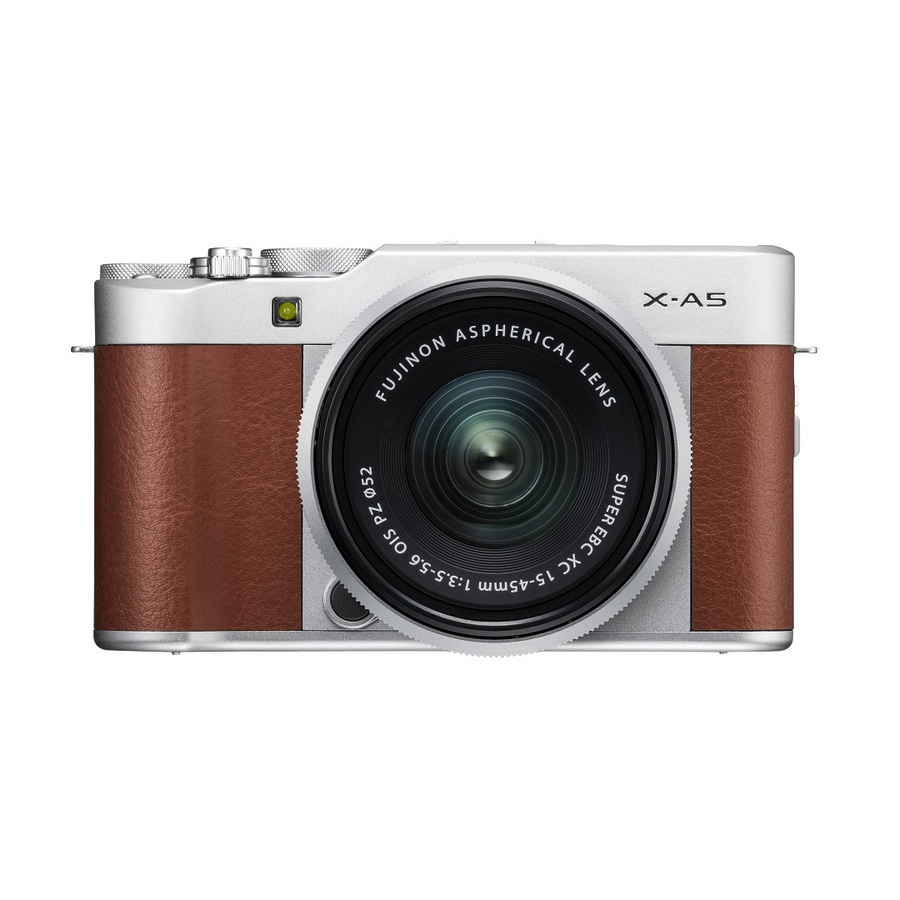 Fujifilm X-A5 + 15-45mm PZ
Retro Design
Touchscreen Operation
180° Tilting LCD & Portrait Enhancer for Selfie
Macro Photography
Wireless Communication
24M APS-C Sensor
New 4K Burst Shooting
Description
Our Price £449.00

Compact & Stylish
DesignThe aluminum styling and leather accents produce a stylish camera. Looking like a cool accessory, you'll want to take it everywhere. The understated leather finish produces a camera that blends in on all occasions.
Brown
Pink
Silver
The slim lightweight design makes the camera easy to carry in your bag. Durable batteries with enough power for 450 photographs.
The camera can be connected to a smartphone using Bluetooth®*, so you can immediately share your photos.
Rotating the LCD monitor 180° automatically activates the Eye Detection AF function which focuses on your eyes, letting you take stress-free selfies.
Portrait Enhancer mode makes skin look brighter and smoother
The camera makes automatic adjustments to enhance skin tones for better portrait shots.
The Portrait Enhancer mode can be applied on three levels.
Eye detection AF automatically focuses on the eyes, transforming ordinary selfies into great self-portraits
The Eye detection AF function is automatically activated when you rotate the tilting LCD panel. It helps to achieve superior selfies by focusing on the eyes. Choose from Auto, Left Eye Priority and Right Eye Priority.